Engagement Ring Collection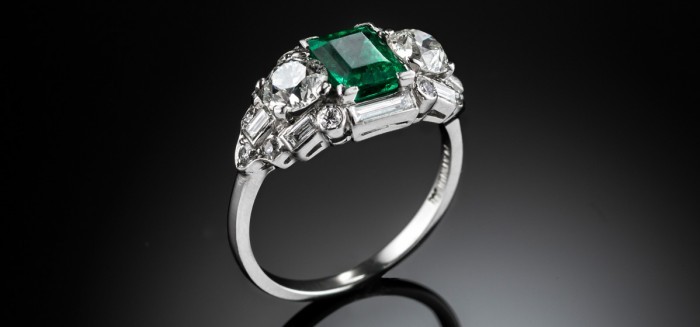 An outstanding example of a very fine signed Art Deco emerald and diamond ring.
2000 2398
See Detail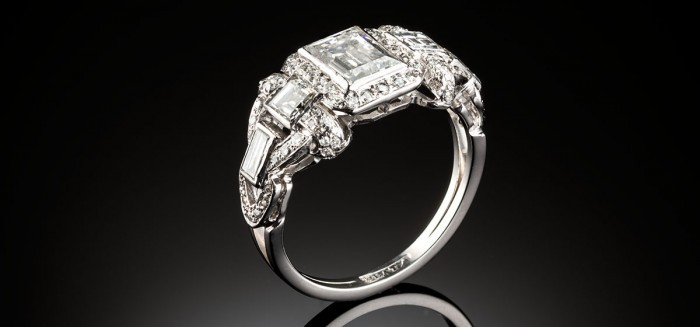 Baguette and carre cut diamonds are a much admired perennial Art Deco favourite. The ring you have been searching for.
20006983
See Detail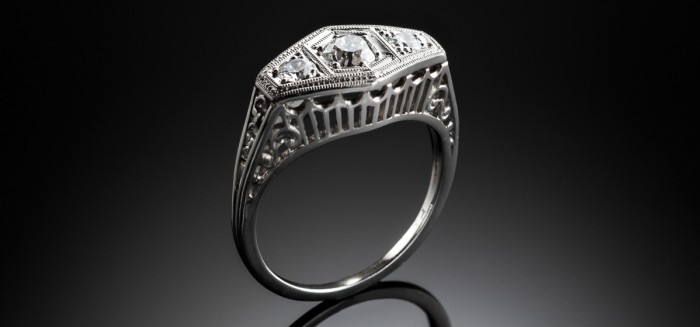 A striking Art Deco geometric setting gives a modern twist to the traditional three diamond platinum ring.
2000 0967
See Detail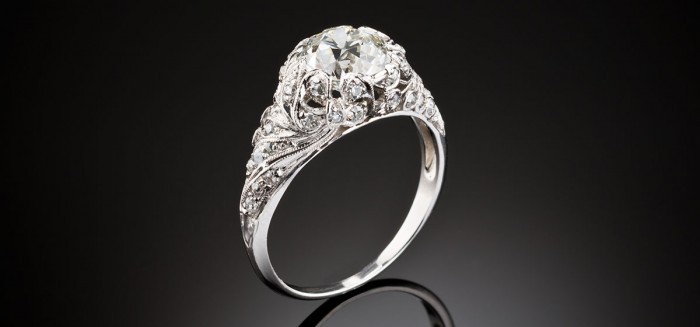 A most romantic ring with tiny shimmering diamond bows and leaves supporting a bright central old diamond from the period which produced some of the most beautiful jewellery in history.
20005894
See Detail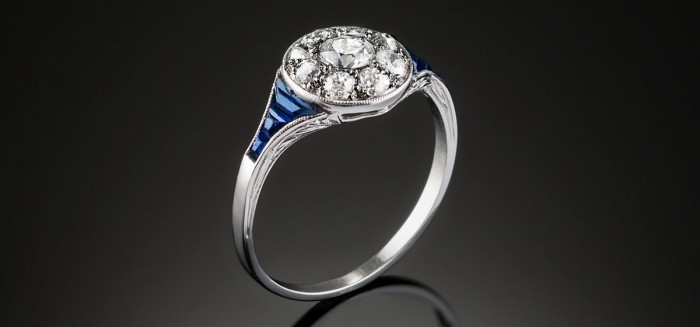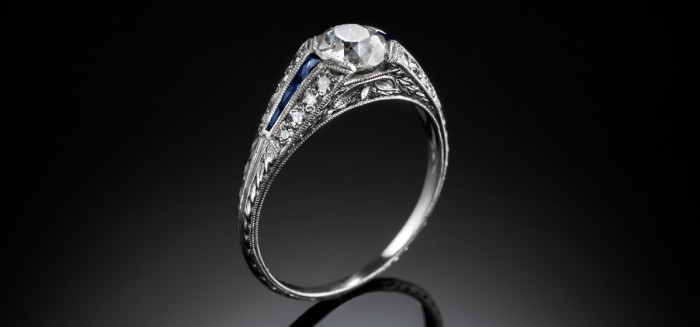 Classic design, sapphire accents and a delicately pierced gallery make this a very romantic Art Deco ring.
2000 0486
See Detail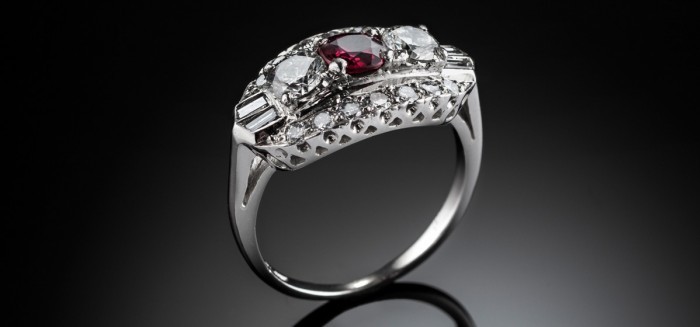 An easy to wear diamond and vivid red ruby 1940s ring.
2000 2251
See Detail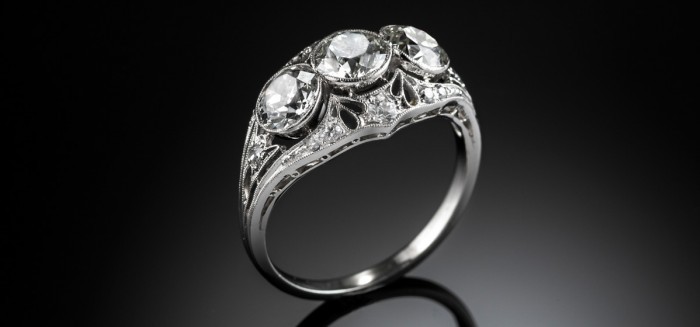 A gorgeous geometric Art Deco example of the always desired three diamond ring.
2000 1933
See Detail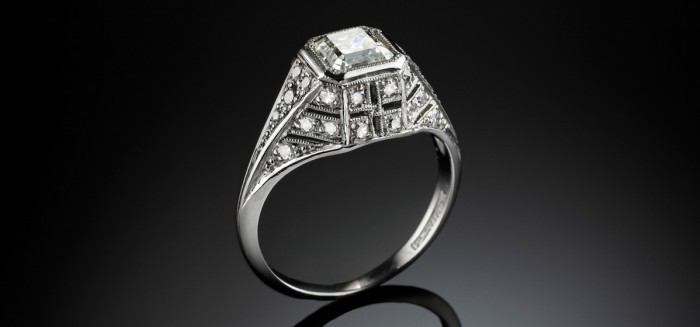 Art Deco rings with old Asscher cut diamonds are always sought after - but not always found.
2000 9533
See Detail
A highly sought after Edwardian solitaire ring with all the desired period features: a fine old cut diamond, "double" claws and a beautiful pierced domed mount enhanced with small diamonds and millegrain.
2000 1124
See Detail
To be concise. Beautiful diamonds. Beautiful ring. Impressive.
20007232
See Detail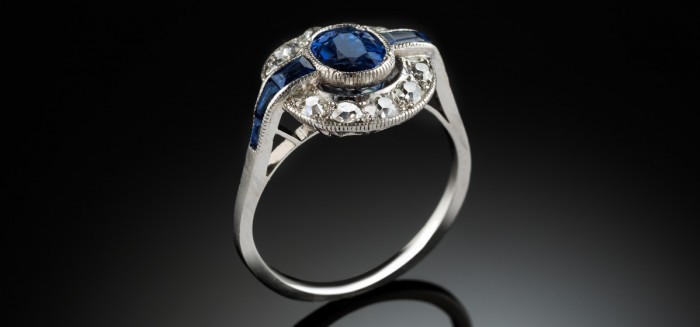 An Art Deco platinum, sapphire and diamond cluster ring with an eye catching difference.
2000 3166
See Detail
A superb ring for lovers of fine rings and sapphires.
20009397
See Detail
The perennially desirable combination of French, Art Deco, Geometric and Diamond.
2000 3180
See Detail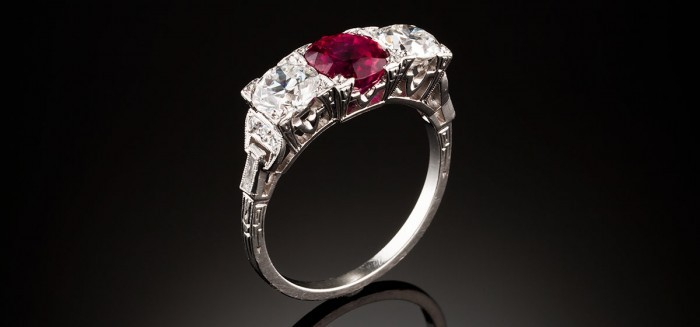 A superb fine ruby of a gorgeous rich red in a wonderful Art Deco setting.
20005054
See Detail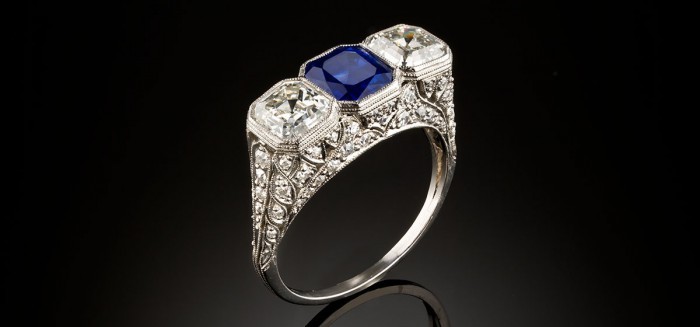 Close to perfection is always irresistible
20004651
See Detail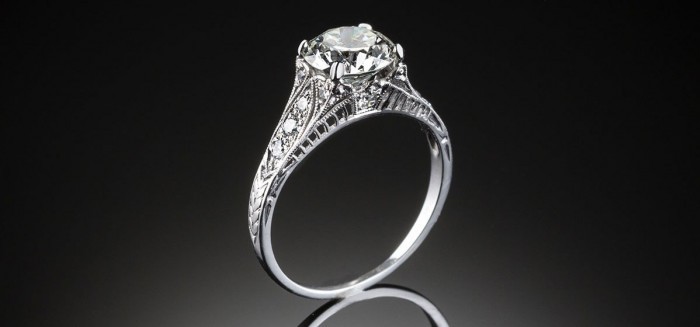 A truly beautiful ring. Superb design and make. The use of all transition cuts reflecting the cut of the solitaire diamond is just one indication of its quality.
20007522
See Detail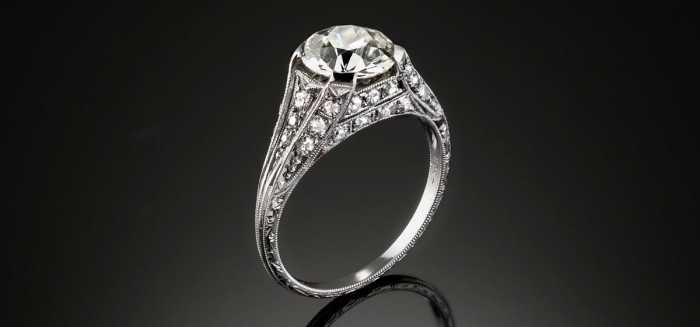 The epitome of Art Deco desirable design for the last ninety odd years - and into the future.
20008130
See Detail
Delicate elegance on your finger.
20006525
See Detail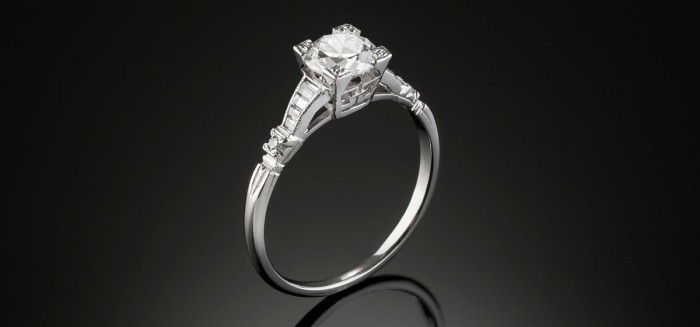 For lovers of Art Deco rings with strong geometric design.
20008024
See Detail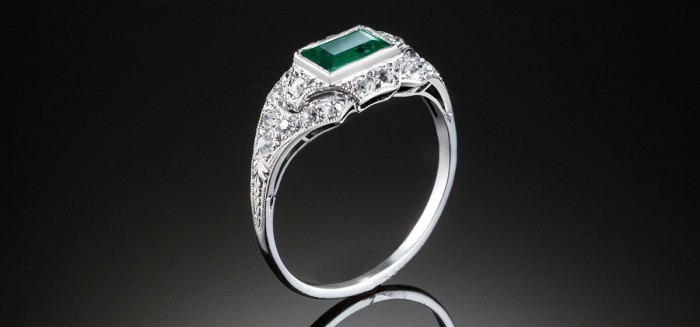 A superb authentic Art Deco emerald ring that you love is not always easy to find.
20007485
See Detail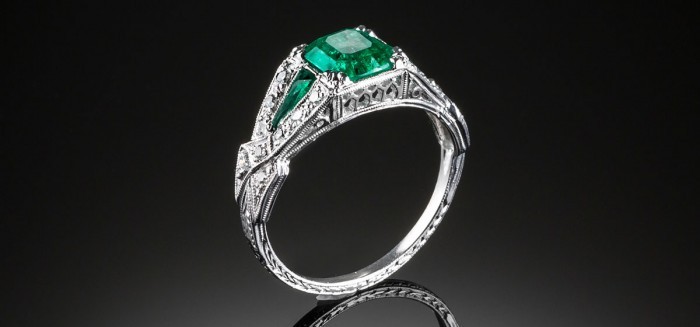 A surfeit of emeralds for lovers of Art Deco emerald rings with not only a fine square central emerald but also emerald shoulders.
20007508
See Detail
In two words. Impressive. Gorgeous.
20007065
See Detail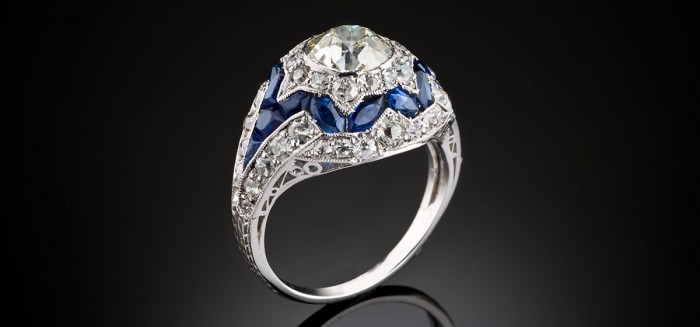 An impressive and very lovely ring which sits beautifully on your finger.
20005917
See Detail
A glowing rich colour in an authentic 1930s Art Deco ring.
20006518
See Detail